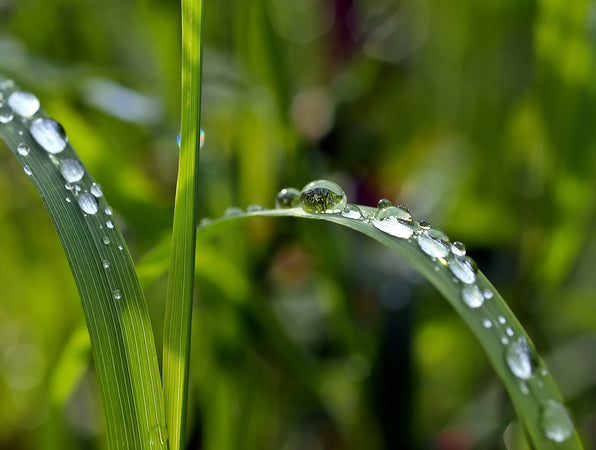 For most people summertime means BBQs, swimming pools, tank tops and flip flops.  But for some it is the season of misery because going sleeveless can mean stares and feeling self conscious.  Has anyone ever asked you if you were cold thinking you have "goose bumps"?  When was the last time you were able to feel comfortable in the middle of summer?  Not to mention, one of the hottest summers on record.
KP, better known as Keratosis Pilaris, is caused by excess keratin that blocks your pores and creates the bumps, rough texture, and irritation to your skin.  The condition is also known as "chicken skin" because of it's appearance.  There are numerous possible "cures" talked about on internet forums.  Some of these more common "cures" are:
Heavy exfoliation using oatmeal or finely ground walnut shells
Oil Pulling with sunflower or coconut oils
Detoxifying the body with diet changes or supplementation
Using hypo-allergenic soaps and detergents
Apple Cider vinegar applied to the skin
An Aspirin Mask
As you can probably tell from the above list, people are desperately seeking solutions to this condition.  What most people have found to be one of the more effective treatments are Alpha-hydroxy acids like those in KP Elements, which naturally exfoliate your skin.   This helps facilitate the release of trapped, excess keratin which is then replaced with new cells that are smooth and evenly colored.  Unfortunately, there is not one single ingredient that will work every time, since everyone's skin is different. That's why KP Elements also includes vitamins C and E, Omega 3 fatty acids, and essential oils like avocado, flax, and chamomile. All these natural ingredients work together to sooth your skin and clear up the red bumps on your arms and thighs. Learn more on our "How it works" page.
Our customers have confirmed that we have found an effective, gentle and affordable treatment that has meant life-changing results for many of them.
— Laurie B wrote in her testimonial:
"When I saw KP Elements provided a satisfaction guarantee I had to try it. Also, I make it a rule not to buy a product if I can't pronounce all of the ingredients, so I appreciated the natural aspect of the cream. I began to see results in only a week and it is even fading scars that I've had for months. I am looking forward to showing off my smooth arms for the rest of the summer!"
Our customers have consistently expressed confidence and reported great results and we believe that we have found the best treatment for keratosis pilaris on the market today.  If you would like to get out and enjoy the final days of summer, this year, take advantage of our 100% money back guarantee and give KP Elements a try today.