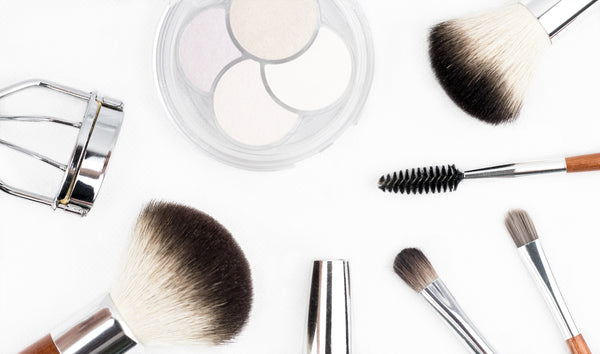 The summer heat and humidity has me reaching for any and all multitasking beauty products. Because we're often in the sun and by the water, it's the perfect season to cut back on makeup and use less overall. The normal routine, complete with a heavier foundation just won't hold up in this summer weather. It literally starts melting off, and that's never a good look. So... the solution? BB creams! Light, airy alternatives to foundations that will give your skin moisture, often, SPF and you won't have to compromise coverage. It's a true win-win. Here is the 411 on BB Creams and why you need one ASAP.
BB Creams, aka Beauty balms (or Blemish balms) are known for their lightweight-feel. Switch out your heavier foundation for a BB cream that will feel like you're wearing no makeup at all.
But you won't have to skimp on the flawless coverage! There are plenty of BB creams that offer you loads and loads of benefits but will of course do one of its main jobs: blur imperfections and even skin tone.
Many BB creams offer antioxidants and other anti-aging qualities, along with SPF, so it treats the skin while protecting it from harmful UV rays.
BB creams are often described as tinted moisturizers, meaning they act like a makeup but they are super kind to your skin by providing it the moisture it needs  — especially in hot summer months. Oily skin or dry, every face needs moisture.
They give you an overall natural finish. Do your summer freckles make an appearance each year? Does your skin pick up a glowing tan? Embrace those features instead of totally covering them up. Although light and natural, BB creams have buildable coverage, so you can always add a little more.
You can always opt for even fuller coverage from a foundation, and use a BB cream as your makeup primer. It has all the qualities of a makeup primer, just with even more benefits.
The options are endless for these high-tech beauty creams — options for all needs, all budgets and probably from your favorite makeup brands, too. Find one that suits you and your summery face and use your fingers to dab a small amount over your skin. Continue to blend with your fingers or pick up a cleaner sponge to dab the cream in place. Keep every inch of skin in tip-top shape, even areas of Keratosis Pilaris, by working KP Elements into your beauty routine, as well.